Thank you to our WEE 2022 Panel Speakers & Featured Entertainers!
WEE Panel Speakers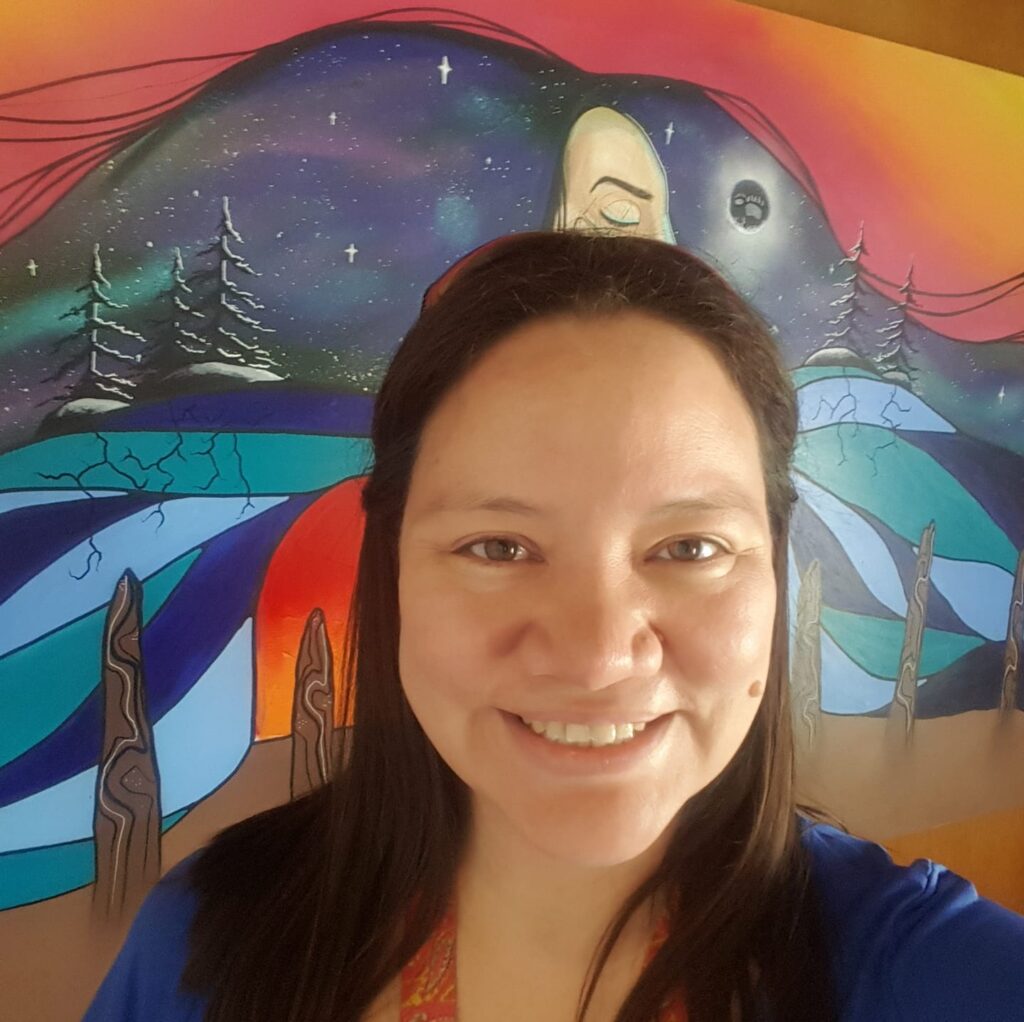 Samantha Kinoshameg
Samantha Kinoshameg, Anishinaabekwe Turtle Clan from the Odawa, Ojibway and Potawatomi Nations and the communities of Wiikwemkoong and M'Chigeeng on Manitoulin Island and raised in Sudbury. Her passion stems from the desire to understand Ojibway Cultural Teachings and how they provide guidance and direction for her family, community and future generations.
Her real name, Southwind describes how a gentle summer breeze can cool or mixed with a north wind can wreak havoc on our environment. She prefers the story of the Southwind carrying the seeds to be sprinkled around in preparation for the next season as a metaphor for the work she does. Educated in Western Traditions, Samantha holds a Bachelor of Science in Neuroscience, a Master of Science in Biology, Diploma in Naturopathic Medicine. Samantha has worked in the urban Indigenous communities for more than 15 years and continues to seek out the next adventure. She currently works as the Executive Director for the Barrie Native Friendship Centre. She hopes to inspire and support those in our communities who are making a difference in each others' lives.
Talk Title: The 7 Generations Paradigm: Wisdom learned and how it can impact and influence women's healing and empowerment.
Summary: Resiliency in Strength of Spirit. With an Indigenous lens through song and storytelling, we explore the spirit of healing and empowerment. Life is not a singular linear straight line; it twists and turns, has ups and downs and can sometimes spiral around. Samantha will take examples from the Indigenous community to demonstrate how intergenerational wisdom is a platform for inspiring the next generation. How integration is essential to wholeness and creating pathways, we can lead with.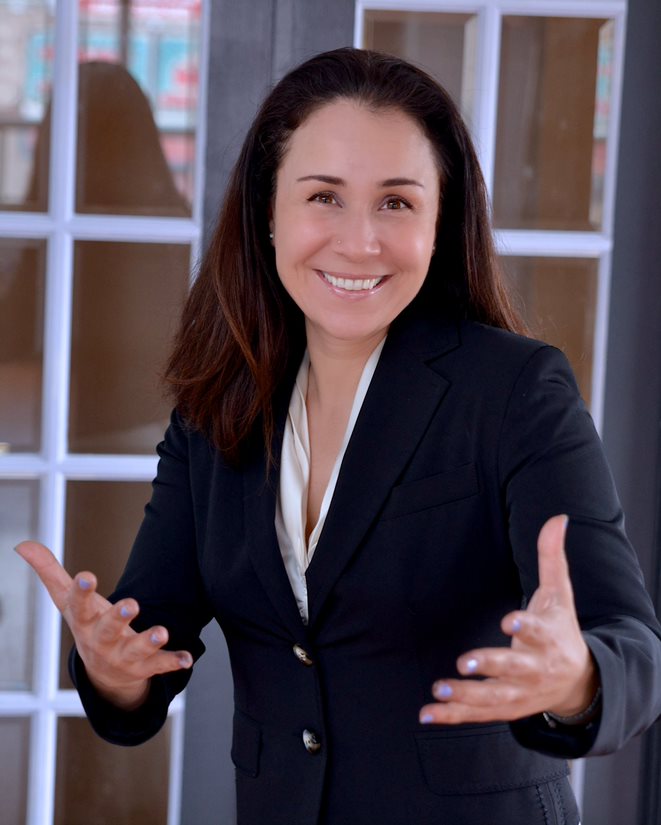 Yvette Raposo
Yvette's journey within the fitness, boxing and speaking industries has been as diverse and exciting as a boxing match itself! As a former Champion Combat Fighter, Award-Winning Speaker & Canada's First Female Professional Ring Announcer. Yvette's goal is to inspire people every day to find their own fighters within.
Talk Title: Personal Power that leads to Professional Success – Perspective from a Champion boxer.
Summary: Learn how to think like a fighter and live like a Champion every day! Using the mindset lessons taken from elite boxing training gives us a unique advantage and perspective in all areas of self-development.
In this session, Yvette will demonstrate 3powerful concepts taken directly from the boxing ring that will teach you how to show up for all life's challenges feeling clear about your intentions, confident in your abilities and calm within the chaos. In Boxing, we learn how to stay balanced in a stressful environment while performing at high levels. Step through the ropes with Yvette in your corner for this engaging and exciting session that will awaken your fighter within long after the final sound of the bell! Life is like a boxing match, are you ready?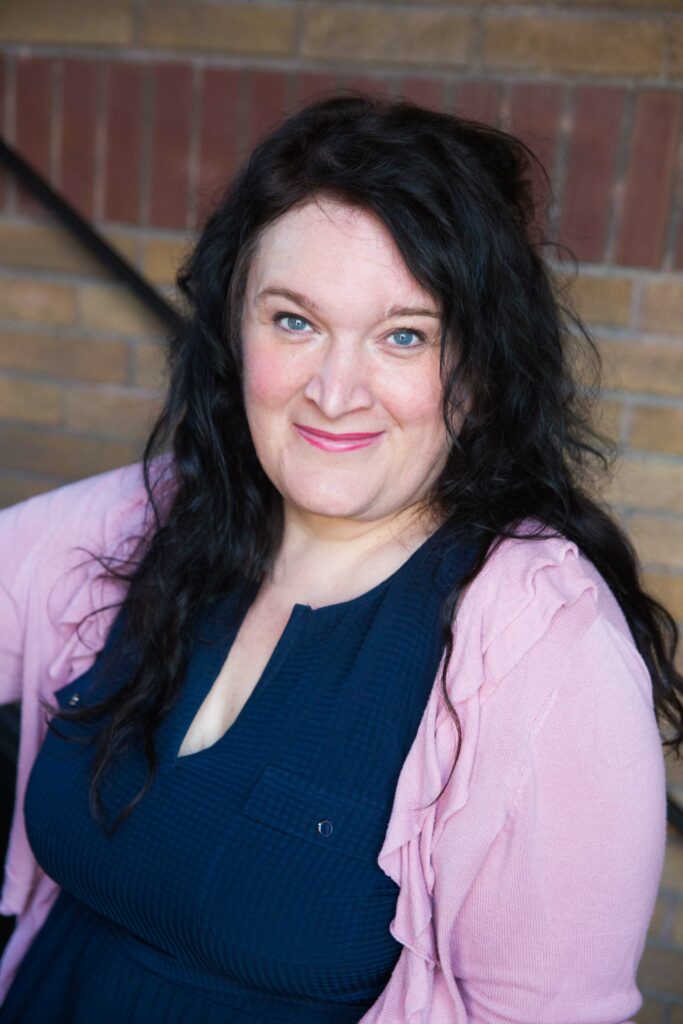 Rina Rovinelli
Rina Rovinelli is the Co-Founder of Speaker Slam Inc – a Speaker Development Agency committed to helping Entrepreneurs, Speakers, Authors and Coaches be seen, build momentum and monetize their speaking. She is a Speaker Coach who works with speakers to create their Signature Talk and has coached many Speaker Slam competitors to victory or viral success. She is a passionate speaker and her own video on Human Connection has gone viral with 5 million views.
She is a Top 25 Woman of Influence and the founder of Platform – a program that empowers marginalized individuals to claim their voice and shift their narrative. Her latest project, the Momentum Conference, will be taking place this November and is focused on helping Entrepreneurs be reignited in their passion and purpose.
Talk Title: Master Momentum and Have a Mind-blowing Life: 6 Step System to get Reignited in your Passion and Purpose
This is a shout-out to anyone who's had a challenging 2.5 years! Are you ready to get unstuck, re-motivated and lit on fire? In this powerful 90-minute workshop we'll dig into some proven techniques to begin building powerful momentum in your life and business. Get ready for a fun, interactive experience where you can recommit to being your best self!
CIRCUS OF DREAMS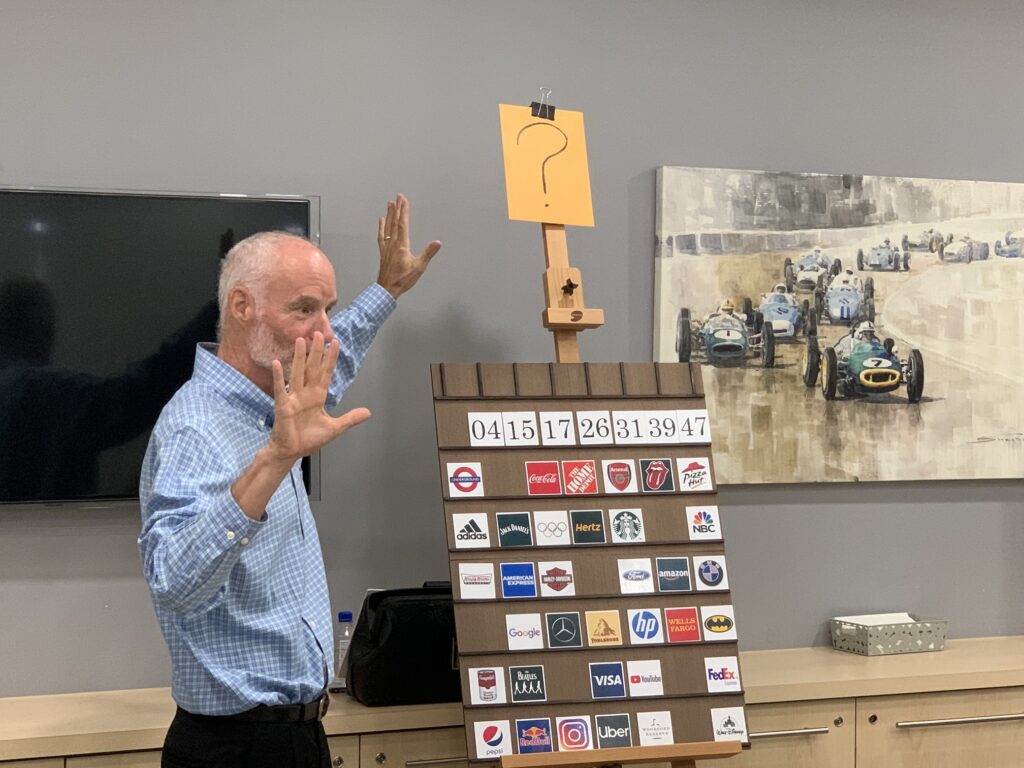 Bruce Trigg
Bruce Trigg performs with a contagious enthusiasm that forms an instant bond between magician and spectator. Sizing up his audience, he bounces in and out of ad-libs keyed to his regular repertoire. His performances are fast-paced and fun, using audience participation with hysterical results.
He skillfully blends the elements of magic, illusion, comedy, storytelling, mystery and audience involvement qualities conducive to a memorable event.
Bruce performed for HRH Queen Elizabeth II during two Toronto visits and once at Windsor Castle. In addition to working at private parties for Jack Nicholson, Robin Williams, George Clooney, Clint Eastwood, Helen Hunt, The Rolling Stones, Diane Keaton, Grace Slick, Dom DeLuise and Sheryl Crow, he has entertained at pre-Oscar parties in Los Angles. His corporate bookings take him from New York to California, Vancouver to Quebec City, and cruising in the Caribbean. Additionally, Bruce has had multiple television spots on The Magic Happening, a Los Angeles, California-based variety talk show with television appearances in England, Switzerland, Japan, Germany and Portugal. Very simply…. "Bruce Trigg is an excellent entertainer who blends sly humour, mystifying and nonsensical magic with audience participation, into a people pleasing, professional performance." His magnetic presence and magic will ensure a personable entertainment alternative for all intimate gatherings, corporate events, promotions, etc., turning any occasion into a memorable affair.
Bruce performs professionally as a magician, master of ceremonies and director of magic-themed events. He has given more than 3000 performances for both private and corporate clients in forty-one countries.
Bruce performs close-up magic at office parties, house parties, during the social hour before corporate dinners and in hospitality suites. Right before your eyes…Bruce will perform "Mind Blasting" illusions of closeup magic creating feelings of enchantment, amazement and wonder.
Bruce's stand-up show features comedy magic that blends humour, mystery and audience participation. His energetic personality combines with a unique, dramatic and humourous approach to magic providing
a powerhouse of entertainment memorable to all. Bruce's Sales and Communication presentation combine magic, mind reading and comedy for conferences, banquets and corporate events.
WHAT THEY'RE SAYING ABOUT The Magic of BRUCE TRIGG
"ABSOLUTELY MARVELLOUS!"
HRH Queen Elizabeth II, Toronto Visits 1997, 2002 and 80th Birthday Celebration in London
"Fabulous entertainment. Very unique."
Scott Hollingsworth, Entertainment Director "Magic Island" Dinner Theatre, Houston, Texas
"One of the best Corporate Magicians in the world."
Bob Markwood, KLAT TV, Los Angeles, California
"Bruce's magic Made my day."
Clint Eastwood, Carmel, California
"Mind blowing miracles of entertainment"
Grace Slick, Jefferson Airplane
"Recommended for a successful party."
Ian Gray, ScotiaMcLeod Director
"The value you brought to all our sales force was tremendous."
Art Rogers, Senior Director of Worldwide Marketing, Hyde Industries, Boston, Massachusetts
"A wonderful professional presentation. Terrific entertainment."
Tom Wright, President, adidas Canada
"Delightfully entertaining."
Dom DeLuise, Hollywood, California
"The performance was fantastic."
Multiple Sclerosis Society of Canada
"Captivating and impressive. You are amazing."
David Garard, Chairman, Sports Celebrities Festival
"Stunning performances 'WOWED' all the guests."
Terry Ayers, Cruise Director, Seabourn Pride, Cunard Line Ltd.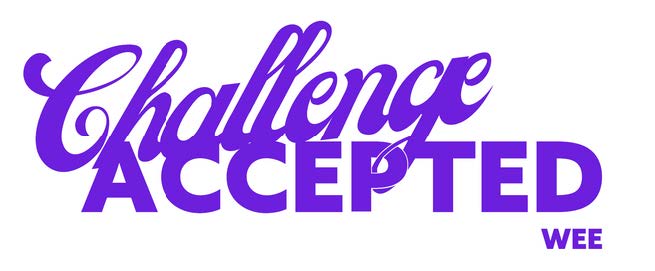 PANEL DISCUSSION
The Pandemic brought many challenges both personally and professionally, how did the WEE ladies face them, and what was the end result? How can we continue to challenge each other to grow personally and as an industry?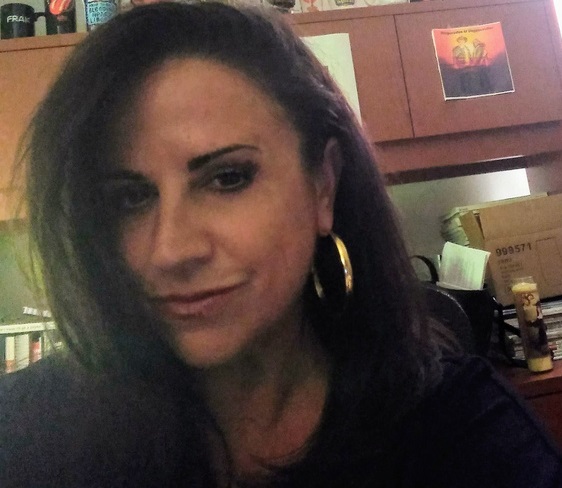 Moderator: Michele Bell
Michele Bell is a vice president at ASI, overseeing the Editorial, Special Events and Education teams. With more than 30 years of journalism experience, she has been with ASI for 24 years and is the recipient of multiple Neal Awards, known as the Pulitzer Prize for business journalism. Michele also covers the overseas promo markets extensively, attending shows around the world to profile for ASI's content platforms. She can be reached at mbell@asicentral.com.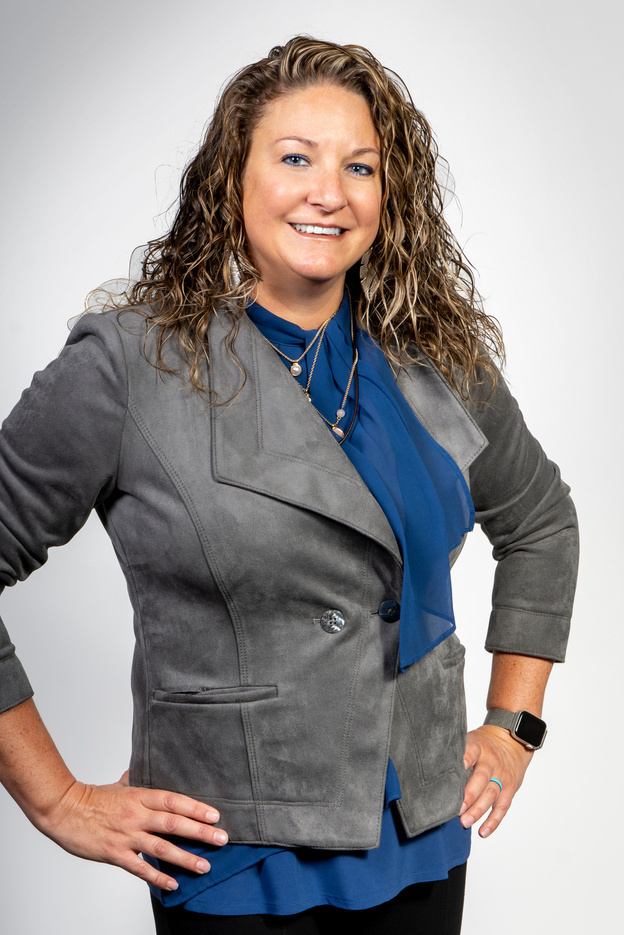 Dana Porter, MAS
SAGE, VP of Information Services
Dana joined SAGE in 2001 after graduating from the University of Texas at Dallas with a degree in business management. Dana started out as the Information Services Manager and was promoted to Director of Information Services in 2010 and became VP of Information Services in Dana enjoys being active in the industry. She currently serves on the Government Relations Action Council (GRAC) and has participated in Legislative Education Action Day (LEAD) for multiple years.
She has also served as chair of the Promotional Product Education Foundation (PPEF) Board of Trustees and chair of the PPAI Women's Leadership Conference.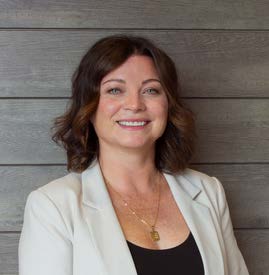 Angela Jamieson
Angela is the Marketing & Brand Manager of Brand Blvd, an award-winning promotional merchandise agency in Southern Ontario. With twelve years at the company, she's part of a leadership team that has seen and navigated through great change and rapid growth.
Angela's passion and commitment to the company & her coworkers are unwavering, which has earned her the title of Mama Bear at the office…and she wouldn't have it any other way!
Angela is a proud Wise Girls committee member, past Brand Blvd Peer to Peer Award winner & also a 40 Under Forty Business Achievement Award recipient.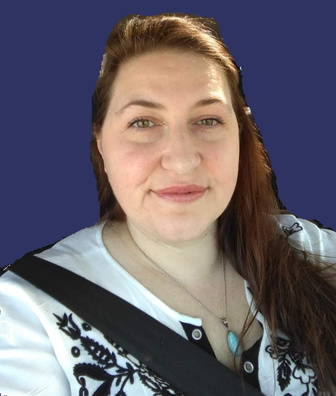 Tonja Zander
Tonja is an industry professional with over 18 years of experience. She stumbled into the promotional products industry in 2004 and fell in love with it! She enjoys being a perpetual student and has earned her MAS accreditation. She is currently learning to live outside her comfort zone. Tonja has participated in the industry by attending WEE Events, volunteering as an Image Awards judge and PPPC DEI committee member. Tonja loves trying new foods, road trips, singing (despite not being in key) and dancing (despite lacking coordination).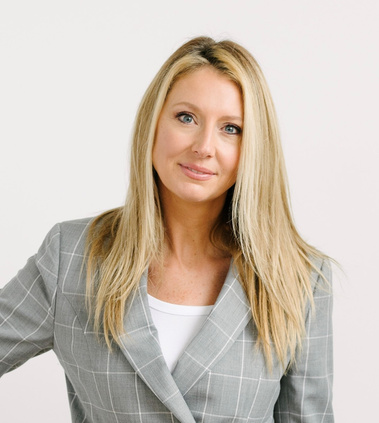 Ashley Colautti
After 15 years in this industry, Ashley is still here and more excited about it than ever. She's always been a creative person, starting her career as a graphic designer. She doesn't "sell" she helps clients solve problems and tell captivating stories. This industry is all about fun and joy! She learned a lot working as a distributor in Toronto, figuring things out as she went. When you can sell anything to anyone, it can be hard to zero in and create a strategy.
Ashley became a huge fan of commonsku, which led her to a career with them for 3 years, being immersed in that environment is like getting a master's degree in promo. Her job was basically to listen to distributors and help them streamline their processes.She really loved it but missed the creativity and relationship building on the product side. Now, Ashley is at Spector & Co, a long-time favorite supplier of hers. She works with some of her best friends in the industry and takes her love for design, technology, and merchandise to the next level.