Details coming soon
---
La Convention nationale des PPPC (NATCON) est le plus grand événement de l'année de l'industrie canadienne des produits promotionnels!
Présentez et découvrez les nouveaux produits promotionnels en prenant part au plus grand événement annuel de deux jours au Canada pour la communauté des produits promotionnels, avec ses offres de perfectionnement professionnel et de réseautage, et son exposition commerciale qui rassemble au même endroit tous les chefs de file de l'industrie d'un océan à l'autre.
Get connected at PPPC's National Convention from September 11-13, 2023. Canada's largest trade show offers an opportunity to connect with suppliers and distributors in a safe space. Take advantage of professional development sessions, networking events, and the PPPC Awards — the promotional product industry's most-anticipated ceremony of the year!
---
Re-experience an in-person event after a two-year hiatus & the impact it has had on your business.
Connect in-person with customers and peers in a safe environment to share ideas, inspire each other, and do business.
Get Up close and personal with the latest and greatest products in the Canadian promo products industry.
---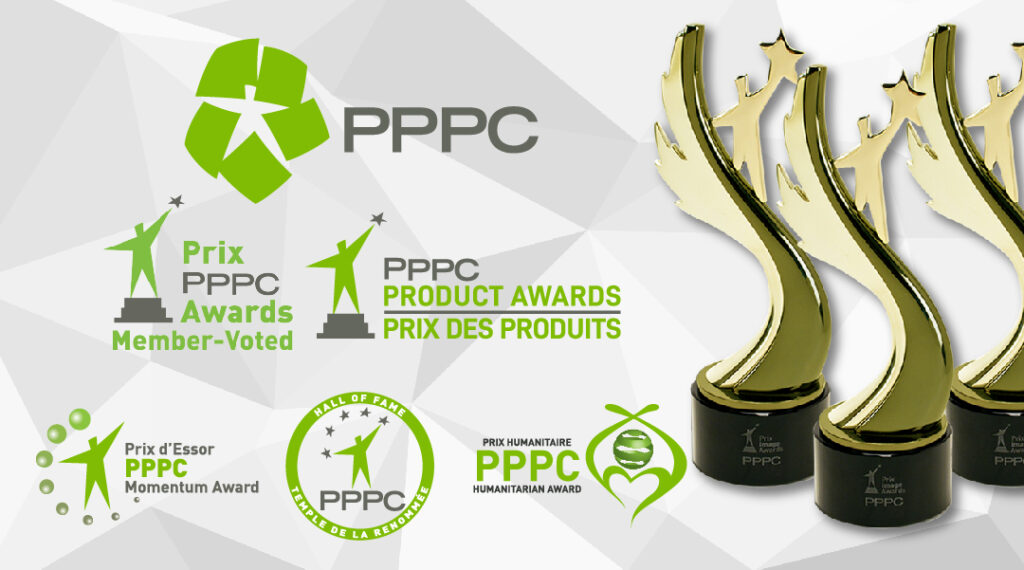 ---
Stay tuned for more info!
---