What is PPPC?
The strategic relationship between PPPC, SAGE, and PPAI delivers one comprehensive membership solution to promotional products distributors and suppliers in Canada. Together we strive to make the member experience and value one that cannot be beat.
---
Vision
For promotional products to be the premier choice of advertising in Canada.
Mission
Facilitating business and knowledge growth for the Canadian promotional products community
Values
We shall respect the opinions of, and fairly represent all categories of membership in the promotional products association.
We shall support the communities in which we live and operate.
We shall help our members grow their Canadian businesses
We shall support the communities in which we live and operate.
We shall emphasize communication, education, recognition, and development of our members within the association and within the community.
We shall conduct our business affairs with uncompromising integrity.
We shall strengthen business relationships between suppliers, distributors, Multiline Representatives (MLR's) and clients by providing products and services of the greatest value through creativity, innovation, and quality.
We shall respect the rights of all our members with dignity and equality regardless of demographic*, experiential**, or cognitive diversity.
We empower and celebrate diversity, equity, and inclusion, supporting the PPPC mission to lead, inspire and advance. We aim to educate and equip members, amplify underrepresented groups, and foster diversity within our association.

*Demographic Diversity: race, colour, religion, gender, gender identity or expression, sexual orientation, national origin, genetics, family status, ability level, and age.
**Experiential Diversity: job roles, skills expertise, abilities, hobbies, education, background in industry vs. non-industry
---
Our Association
In 1956, a group of people actively engaged in the promotional products business got together and legally formed a not-for-profit, federally chartered organization in Montreal called Specialty Advertising Counselors of Canada (SACC). The name was later changed to Specialty Advertising Association of Canada (SAAC) in 1982, updated to The Promotional Products Association of Canada (PPACanada) in 1992. On November 1st, 2007, the current name of Promotional Product Professionals of Canada Inc. (PPPC) was adopted.
The PPPC head office is located in Winnipeg, Manitoba today, staffed by eight employees, each a professional in their field, to serve its over 1,300 members in both official languages. Reflecting the structure of the industry, PPPC has two main types of membership: Suppliers and Distributors.
---
National Board of Directors
EXECUTIVE
SANDRA HARSSAR, MAS
CHAIR
Bright Ideas
Tel: 416-789-1873
Fax: 416-789-7897
E-mail: sandra@brightideascanada.com
JENNY LE BRICON
CHAIR – ELECT
Accolade Group / Salute by Level Wear
Tel: 416-4657211
Fax: 416-465-4571
E-mail: jenny.lebricon@levelwear.com
PAUL WIELEBA
VICE CHAIR (AT LARGE)
{WE} Promotional Advertising
Tel: 519-532-9141
E-mail: paul@we-adventure.com
MAX BAER
PAST CHAIR
Justin Case
Tel: 905-761-8998
Fax: 905-761-0957
E-mail: max@justincasepromo.com
DIRECTORS
DANNY BRAUNSTEIN
BAMKO
Tel: 519-659-5862
Fax: 519-659-4825
E-mail: dbraunstein@bamko.ca
SHANE BRETT
Cutter & Buck
Tel: 888-338-9944
E-mail: shane.brett@cutterbuck.com
TRACEY CLINGEN, CAS
Genumark
Tel: 416-498-2874
E-mail: tclingen@genumark.com
ROXANNE CONLEY, MAS
Roxanne's Promotional Solutions
Tel: 902-864-4258
Fax: 902-864-3777
E-mail: roxanne@brandit.ca
JOSEE DITOMASSO
Lerner Promotions
Tel: 514-335-2221 x1005
E-mail: jditomasso@lernerpromotions.com
EDWARD HUANG
St. Regis Group
Phone: 800-598-4325
E-mail: edward@promobilia.com
BRYSON SASK
Key Innovations Inc.
Tel: 604-589-5268
E-mail: bryson@keypromo.com
HEAD OFFICE STAFF
PRESIDENT & CEO
JONATHAN N. STRAUSS
E-mail: jonathan@pppc.ca
Phone: 1-866-450-7722 ext:201
ACCOUNTING MANAGER
PAM FORSYTH
E-mail: pam@pppc.ca
Phone: 1-866-450-7722 ext: 208
EVENT AND MEMBERSHIP MANAGER
KATRINA DERKSEN
E-mail: katrina@pppc.ca
Phone: 1-866-450-7722 ext: 209
ADMINISTRATIVE AND GOVERNANCE ASSISTANT
MELANIE TSOURAS
E-mail: melanie@pppc.ca
Phone: 1-866-450-7722 ext: 206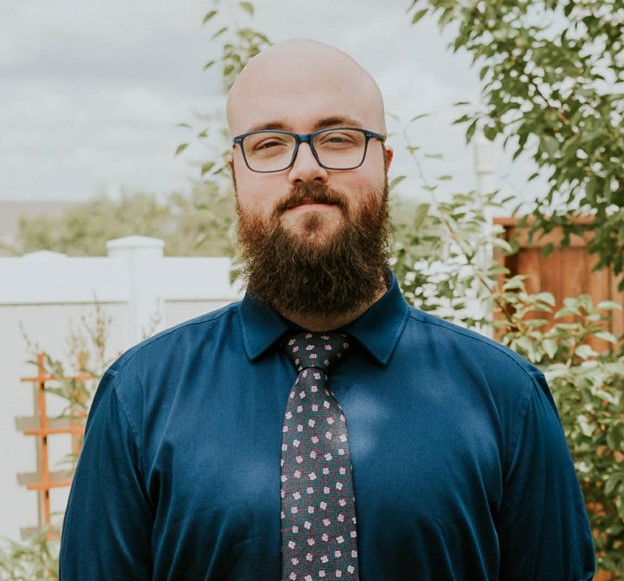 EVENT COORDINATOR
DAVID BETZ
Email: david@pppc.ca
Phone: 1-866-450-7722 ext: 204
MEMBERSHIP SERVICES COORDINATOR
AMIRA EL-SEBAI
Email: amira@pppc.ca
Phone: 1-866-450-7722 ext 211
---
PPPC Past Presidents / Chairs
| | |
| --- | --- |
| Max Baer | 2020-2021 |
| Alex Jovetic | 2019-2020 |
| Heidi Reimer-Epp | 2018-2019 |
| Iain Walker | 2017-2018 |
| Alain Gravel | 2016-2017 |
| Don Fahie | 2015-2016 |
| David Lewenberg | 2014-2015 |
| Bill Yelland | 2013-2014 |
| Robert Spector | 2012-2013 |
| Carol de Ville, MAS | 2011-2012 |
| Mark Wingrove, MAS | 2010-2011 |
| Merle Linde, MAS | 2008-2009 |
| Edward Ahad | 2007-2008 |
| Jae Rang, CAS | 2006-2007 |
| Régent Desjardins | 2005-2006 |
| Don Enyedy | 2004-2005 |
| Steve Levschuk, CAS | 2003-2004 |
| Audrey Price, MAS | 2002-2003 |
| Allen Spector | 2001-2002 |
| Dave Plummer | 2000-2001 |
| Alain Barthos | 1999-2000 |
| Fred Silver | 1998-1999 |
| Michel Gratton | 1997-1998 |
| Peter Kmech Sr. | 1996-1997 |
| Susan Heslop, CAS | 1995-1996 |
| Tony Ronci | 1994-1995 |
| Fred Oesen | 1993-1994 |
| John Lavigne | 1992-1993 |
| Roch Desjardins | 1991-1992 |
| Dan Nadon | 1990-1991 |
| Paul Said | 1989-1990 |
| Dan Daniels | 1988-1989 |
| Félix Bolduc | 1987-1988 |
| Brad Milne | 1986-1987 |
| Brian Shippam | 1985-1986 |
| Fernand Girard | 1984-1985 |
| Ian Ward | 1983-1984 |
| John Perkins | 1982-1983 |
| Paul Marchesseau | 1981-1982 |
| Ron S. Frechette | 1980-1981 |
| Jean Auty (Mrs.) | 1979-1980 |
| C. Ralph Loder | 1978-1979 |
| Rolland Levesque | 1977-1978 |
| Hank Sawatsky | 1976-1977 |
| Gilbert Gagnon | 1975-1976 |
| Lake Trevelyan | 1974-1975 |
| Guy Dupuis | 1973-1974 |
| John Perkins | 1972-1973 |
| Ron S. Frechette | 1971-1972 |
| Arthur Brooker | 1970-1971 |
| Simon Gendron | 1969-1970 |
| Ernie Brennan | 1968-1969 |
| Lester L. Fox | 1968-1969 |
| Herber G. Crook | 1967-1968 |
| L.W. Roy Pollard | 1965-1966 |
| Simon Kendall | 1964-1965 |
| George White | 1963-1964 |
| J.-Robert Laliberté | 1962-1963 |
| W.E. (Bill) Bond | 1961-1962 |
| C. Marcel Prévost | 1960-1961 |
| Maurice Daoust | 1959-1960 |
| Ken P. Tolhurst | 1958-1959 |
| André Lagarde | 1957-1958 |
| Roger Gagnon | 1956-1957 |
---
PPPC Head office is located at: 386 Broadway, Suite 503, Winnipeg, Manitoba, R3C 3R6
Toll Free Telephone: 1-866-450-7722
Tel: 514-489-5359
Toll free fax: 1-877-947-9767
Our central E-mail address is: info@pppc.ca