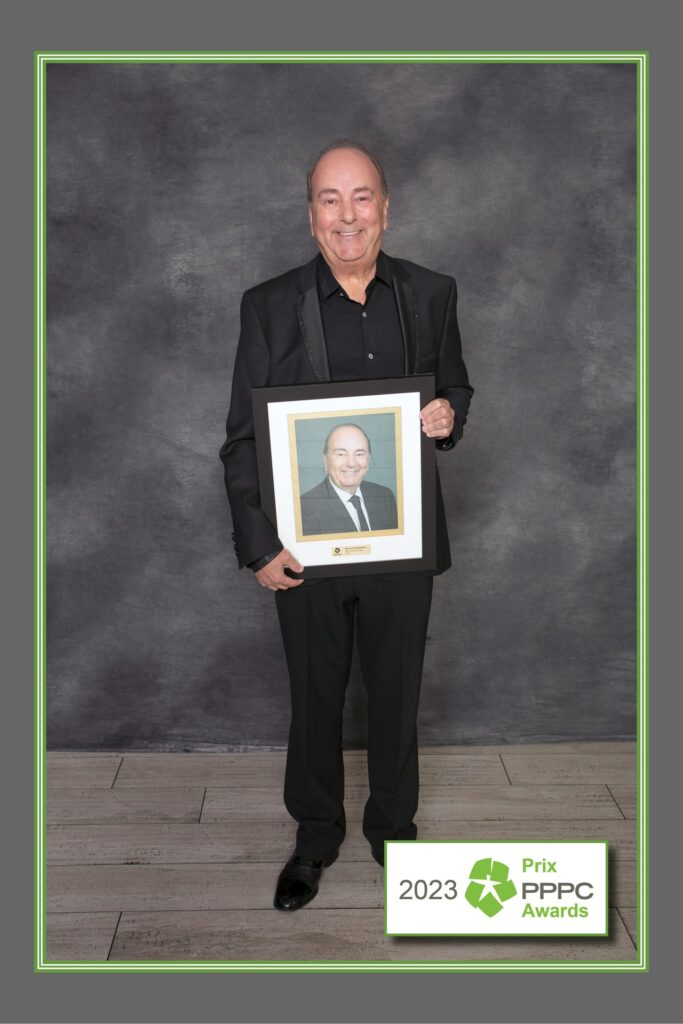 Hall of Fame Award 2023
Merrick Falkenstein, St. Regis Group
Enjoy the people around you and never forget who helped you along the way.
~ Merrick Falkenstein, 37th PPPC Hall of Fame Inductee ~
Merrick Falkenstein has been a member of the Promotional Product Professionals of Canada (PPPC) for more than 20 years. His journey is one of remarkable leadership and entrepreneurship.
Formerly a Governor of the Simon Wiesenthal Centre for Human Rights, he attended many Wiesenthal charitable events. Here he rubbed elbows with past U.S. Presidents and Senators,
as well as various International Prime Ministers and other notable humanitarians.
His initial steps in the industry involved importing and selling directly until he found his niche when distributors started using ESP for their import orders. This marked
a turning point, driving an influx of promotional orders and prompting ESP's shift toward exclusive distributor engagement.
In 1993 Merrick met Allen and Rob Spector, which led to ESP and Spector partnering to build up inventories, staffing, production equipment, etc. ESP became one of the largest
Canadian suppliers in the promotional industry enabling Merrick to purchase all shares from Spector in 2009 and build up an overseas office in China that now has over 40 staff members and five locations selling globally.
In 2016 Merrick merged ESP with Richard Firkser (St. Regis Crystal) uniting strengths to grow the business into one. Since merging they have acquired over 24 retail brands
with more in the works! Through economic, supply, and company challenges, Merrick's resilience and customer-centric approach propelled its growth. He continues to work hard – if not harder – to identify new growth opportunities.
His passion for innovation and helping others is evidenced in his patented designs and his rule that "customers come first." Merrick's impact extended to introducing
new innovative products to the Canadian market including electronic devices such as the Dancing Flower and Dancing Pop Can, along with the iconic Tamagotchi's to the promotional products industry. ESP's notable leadership is also in watch branding, assembly,
and provision.
Merrick's passion for helping others and his drive for success is impressive. A true testament to his character. He has a huge heart and those that have had the opportunity
to work with him likely have a great story to tell. Whether it to be a story about finding a solution to an impossible order scenario, a fun prank to bring a smile to a colleague's face or a simple story demonstrating his sincere care for others. Merrick has
and continues to demonstrate tremendous and authentic leadership. He is attributed as a wonderful mentor and entrepreneur.
Merrick is a dedicated family man. His sincere loyalty and consideration to all including staff, customers and friends make him a true Hall of Famer.