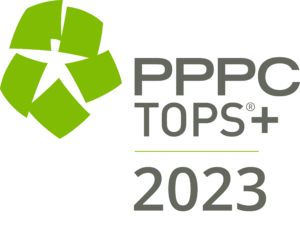 An Experience Like No Other!
Canada's longest running five-city nation-wide promotional trade show tour is coming to a city near you….
---
What is TOPS+2023?
TOPS+2023 is Canada's longest running and most successful traveling promotional trade show in Canada
The five-city tour connects Suppliers & Distributors on their home turf to do business in a convenient, cost-effective and short-time frame. Basically, it's a win-win for all!
This five-city tour enables Suppliers to provide exclusive access to the industry's newest and hottest promotional products in Canada to Distributors and their clients. *Spoiler alert*– expect many "WOW" moments…
Distributors have the unique opportunity to bring their clients to the show to be among the first to preview new promotional wares and meet with top Suppliers
Look forward to seeing you all at TOPS+2023!
---
Be in the know…
Be sure to follow our social media platforms for updates and a little fun including our #TriviaTuesdays starting November 1st highlighting factoids, interesting tidbits, and TOPS+2023 updates via our Instagram stories.
---
Suppliers
An opportunity to promote your new promotional products for 2023 to a large audience of distributors and their clients in a short amount of time, in one central location.
Member & Non-Member Pricing Now Available!
Why Exhibit?
PPPC TOPS+2023 is expected to draw 100s of Distributors and their clients to each of the five-city tour stops
Cost- and time-effective and easy way to connect with existing and potential new clients in one central location and in a city near you
Meet with a large group of clients in a short timeframe to showcase the newest promotional products in Canada for 2023
Generate new leads, drive and build your business
*The All in Perk!* Get complimentary freight transportation (restrictions apply) to and from each of the tour stops when booking exhibit space for the full five-city tour!
Exhibitor Info
Booth Cost Includes:
Pipe and drape: 10' backwall, 3' sidewall in all cities except for Montreal (10' across, 8' deep)
Booth carpet (unless a carpeted ballroom), vacuumed before show opening
Light lunch and coffee in the Exhibitor lounge for two staff per booth space (if purchasing a 10'x20' booth, four lunches would be provided – breakfast not included)
Limited overnight security service
Computerized on-site registration
Attendance reports and distributor contact lists with PPPC staff support on-site
Lead retrieval app (one SES license included – more information to come)
For exhibitors participating in the full five-city tour:
Limited transportation between cities/show locations beginning in Montreal and ending in Winnipeg: one skid or crate per booth space (see Shipping Show Materials for more information)
Material handling (drayage from loading dock to booth) for one skid per booth
Booth costs do not include:
Excess freight (oversized skids and/or if cities on tour are skipped)
Freight for those companies not participating in all five TOPS+ locations
Electrical/power supply
Internet access (limited Wi-Fi access provided in some venues, but not guaranteed)
On-site booth labour
Break coverage
Carpet under pad
Breakfast and snacks at show sites
Travel and accommodations
Please note that booth draping will be set up before setup begins at 1:00 pm local time.
ADHESIVES: Removal of tape, tape residue and/or any other adhesive material used to secure booth flooring used by exhibitors may be subject to cleaning fees and billed back to exhibitors. Approved double-sided tape is available for purchase via the decorator and/or facility.
NOTE: TOPS+ only offers the possibility of in-line booths configuration. Islands, peninsulas, and special configurations are not available, including guaranteed corners.
All exhibitors must be available for the full exhibit dates and specific times. Exhibit times are subject to change. No packing is permitted until the official closing time of the exhibit hall.
Exhibitor Booth Placement
Exhibitor space will be allocated based on PPPC's priority points system and will be confirmed prior to the first show. Points are calculated based on the number of years the exhibitor has participated in PPPC tradeshows and the number of years the exhibitor has been a member of the Association. Priority Points do not apply to non-members and as a result, non-members are the last to be assigned booths. Exhibiting companies whose membership has lapsed for longer than one year lose previously accrued priority points. Priority points are available by contacting PPPC Member Services.
TOPS+ Official Logistics Carrier
Information coming soon!
---
Full Schedule
City
Setup
Show Hours
Hotel
Montreal
Sheraton Laval,
2440 Laurentian Autoroute, Laval, QC
Jan 23, 12:00-6:00 PM
Jan 24 9:00 AM-3:00 PM
Sheraton Laval
2440 Laurentian Autoroute
Booking Information: Room block Jan 22-25
Reserve prior to December 22, 2022, at 1-800-667-2440
Toronto
The International Centre,
6900 Airport Road, Mississauga, ON
Jan 25, 12:00-6:00 PM
Jan 26 9:00 AM-3:00 PM
Toronto Airport Marriott Hotel
901 Dixon Rd Toronto, ON M9W 1J5
Booking Information: Room block January 24-27, 2023
Reserve prior to January 5, 2023
Calgary
The Westin Calgary Airport,
671 Aero Drive NE, Calgary, AB
Jan 30, 12:00-6:00 PM
Jan 31 9:00 AM-3:00 PM
Westin Calgary Airport, 671 Aero Drive NE, Calgary, AB
Booking Information: Room block January 29- January 31, 2023
Reserve prior to January 14, 2023
1-800-WESTIN1
Vancouver
Sheraton Vancouver Wall Centre
1000 Burrard St Vancouver, BC
Feb 2, 12:00-6:00 PM
Feb 3 9:00 AM-3:00 PM
Sheraton Vancouver Wall Centre, 1000 Burrard St., Vancouver, BC
Booking Information: Room block January 29- February 7, 2023
Reserve prior to January 11, 2023
1-604-331-1000
Winnipeg
RBC Convention Centre,
375 York Ave, Winnipeg, MB
Feb 7, 12:00-6:00 PM
Feb 8 9:00 AM-3:00 PM
Delta Hotel Winnipeg, 350 St Mary Ave, Winnipeg, MB
Booking information: Room block February 4-13, 2023
Reserve prior to January 17, 2023
844-294-7309
Exhibitor List
A.J.M INTERNATIONAL
ACCOLADE GROUP
AD-N-ART
ADEO WOOD PRODUCTS
AGENCE ALAIN GAILLOUX
ALCO PREVENTION CANADA
ALPHABRODER CANADA
ARTECH PRO
ADG CANADA
ASI CANADA
ATTRACTION INC
AUGUSTA SPORTSWEAR
AZX SPORT
BIG K CLOTHING
BOTANICAL PAPERWORKS
BUGATTI GROUP
BUSREL
BUGATTI GROUP INC
CANADA SPORTSWEAR
CHOCOLATE CHOCOLATE
CHOCOLATE INN/TAYLOR & GRANT
CNIJ INC
CUTTER & BUCK CANADA
DC MERCH
DEBCO
DEZINE CORP
DML CREATION
ECORITE DISTRIBUTORS
ELITE AWARDS MANUFACTURING
EMBLEMTEK
FABRIK & CO
FASHION BIZ
FIEL – FAIRDEAL IMPORT & EXPORT LTD
G&G BRANDS
GEMLINE
HEADWEAR CANADA
I_IMPRINT
JACKFIELD
JAY-LINE
JUSTIN CASE
KLO OUTERWEAR CANADA
KOOZIE GROUP
LA APPAREL
LEED'S/PCNA
LEVELWEAR
LOYALTY SOURCE
MACARON
MAGNUS PEN CORP
MARTINI-VISPAK
MINT GREEN GROUP
NC CUSTOM
NEWELL BRANDS
NEXGEN GOLF PRODUCTS
NOVELTY PRINTERS
OTTERBOX
PAGANI PENS
PIONEER BALLOON
PRG
PROMO EXPO
RABOT D. BOIS
REBEL APPAREL
SAGE
S&S ACTIVEWEAR
SPECTOR & CO
ST REGIS GROUP
STARLINE INDUSTRIES
STORMTECH
TOUGH DUCK
WHOLESALE CUTTING BOARDS
WINDMILL CANADA
YORKN
---
Distributors
A chance for leaders in the promotional products industry – like you – to convene in one central place to enjoy and effectively do business in your city with your top clients.
Why Attend?
Connect with Suppliers and preview the hottest new promotional products for 2023 in a city near you
Inspire, build excitement, and credibility among your clients for being in the 'know' of the latest promotional products and trends in the Canadian promotional products industry
Ask questions, conduct business, and meet new and existing Suppliers in one central space and in a short timeframe that is convenient for you and your clients
Get up close and personal with the latest promotional products in Canada for 2023
Have some fun while doing business and re-connecting with some old contacts and new ones while attending Canada's longest running travelling promotional trade show that gives you and your clients exclusive access and previews to what's new in our industry. (Pssst… it'll also give you some serious bragging rights for attending one of our industry's top shows for 2023!)
---