Being a PPPC Member comes with Big Benefits
Easily find the perfect promotional product for your clients!
Take Advantage of SAGE Total Access
Get the full benefit of a two-user SAGE Total Access subscription, with your PPPC membership.. SAGE Total Access gives you access to SAGE Online, SAGE Web, and SAGE Mobile that lets you search our database of over one million promotional products from Canadian and US suppliers, design custom flyers and catalogs, create e-commerce enabled presentations, manage your clients in the CRM module, and more!
Your All-Access Pass to PPPC Tradeshows and Events
Your membership is your exclusive pass to all major PPPC events and tradeshows!
Make an impression on your clients and invite them to a show, as only PPPC members can. From more intimate settings across the country in the Spring & Fall to the PPPC Annual National Convention, these shows offer you the opportunity to connect face-to-face with top industry suppliers, build relationships, and see the latest and most innovative products firsthand!
Enjoy the Many Benefits Exclusive to PPPC Members
Stay informed with the E-Weekly newsletter "The Weekly," and connected through the PPPC Membership Directory. Take advantage of Professional Development Opportunities and gain recognition through the Image Awards Competition & Ceremony.
…These are just a few of the PPPC advantages designed to keep you connected, informed, and ahead of the curve!
Save with PPPC Partners
Easily earn back your investment many times over through PPPC Value Programs with our Advantage Partners. PPPC has negotiated exclusive savings for you, our members, based on your variety of business needs. Your membership ID can save you time and money in all areas of business, from logistics to finances, and so much more in between!
Build Lasting Relationships within the Industry
While globalization and technological explosion have changed the face the industry, survey after survey conclude that relationships are a key factor in the success of any enterprise. In 1956, PPPC was created with the relationship factor in mind.
The original founders knew that bringing members together to connect, network and build relationships would be crucial to the prosperity of the industry. PPPC is more than a resource; it is an organization established by members for members.
Member Benefits
PPPC value benefits are designed to keep you connected, informed, rewarded, enlightened, engaged, and entertained!
SAGE
As a PPPC distributor member, you get the full benefits of a SAGE Total Access subscription, which gives you access to SAGE Online, SAGE Web, and SAGE Mobile. With these products, you can search our database of over one million promotional products, manage your clients in the CRM area, design custom flyers and catalogs, create e-commerce enabled presentations, and more! You also get the full benefits of a PPAI membership that includes information on business savings benefits, education, and industry research. PPPC supplier members receive a SAGE Advantage Membership that lets you update and verify all your supplier and product information, manage your advertising portfolio, search for distributor information, and more!
PPAI
Founded in 1903, the Promotional Products Association International is the world's largest and oldest not-for-profit association serving more than 15,000 corporate members of the $23.3 billion promotional products industry which is comprised of more than 40,500 businesses and a workforce of more than 500,000 professionals. PPAI represents the industry in Washington, D.C., and advocates on its behalf. PPAI operates The PPAI Expo, the industry's largest trade show; provides the leading promotional products safety and compliance program, a prestigious professional development and certification program; and publishes industry trade journals and publications. The multibillion-dollar industry includes wearables, writing instruments, calendars, drinkware and many other items, usually imprinted with a company's name, logo or message.
Tradeshows
Get connected at one of the many PPPC tradeshows held throughout the year. Last year, over 6050 motivated distributors and their clients attending PPPC tradeshows, looking to connect with over 200 exhibiting PPPC Suppliers. Don't miss any of these highly anticipated events! For suppliers, PPPC tradeshows are the ideal opportunity to showcase your products and connect one-on-one with PPPC distributors.
For distributors, with your all-access pass to every PPPC show, you can connect face-to-face with top industry suppliers, build relationships and see the latest and most innovative products and impress your clients as only PPPC distributor members can, by inviting them to a show! Promote your brand to your clients and theirs!
PPPC E-Weekly Newsletter
The PPPC E-Weekly is an important e-newsletter that circulates weekly. It provides members with the latest industry news, keeping you informed on everything taking place within the industry and within the membership. Stay up-to-date with the PPPC E-Weekly, your connection to the industry!
Professional Development
Let us help you take your career to greater heights! PPPC's Professional Development Certification now offers 4 different designations – TAS, CAS, MAS, MAS+, a certification level for each stage in your career. Achieve accreditation to promote your status within the industry!
PPPC Awards
Let us put you in the spotlight! The Image Awards, the Momentum Award, Hall of Fame, Humanitarian Award; PPPC takes great pride in the accomplishments of our members and is very proud to shine the spotlight on their achievements with various PPPC Awards. Enhance your credibility and get noticed!
Networking Opportunities
PPPC is a Community and as a PPPC member you can participate in regional networking opportunities with other PPPC members at our regional PPPC Chapter events, throughout the year. Get to know the association and its members. The connections made at these PPPC events are invaluable!
Advertising Opportunities
As a PPPC Supplier member, you have access to a variety of different advertising opportunities to help increase your visibility and promote your brand to fellow PPPC members. Promoting your brand has never been easier or more affordable! Time and again, PPPC Distributors express their appreciation for advertising by members, for members. If you're a distributor, don't forget, PPPC Supplier members know what you need and they have it!
PPPC Advantage Partners
Easily earn back your membership investment many times over!
If you are already a member, log in to your member portal to get more information on how to utilize these advantage partners.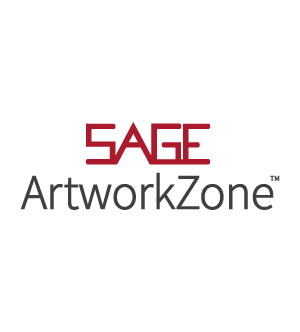 SAGE Artwork Services
SAGE ArtworkZone is the industry's first comprehensive artwork services solution! Whether you or your clients need a new logo or help creating an advertisement, our experienced graphic designers at SAGE ArtworkZone have you covered. ArtworkZone gives you fast service at low prices, the standard turnaround is next business day but we also offer same-day service if you have a rush order. You'll get a free no-obligation quote and rates begin as low as $24 USD.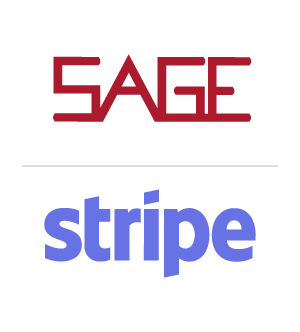 SAGE Payment Processing
SAGE has teamed up with Stripe to create a complete, turn-key payment processing solution at competitive rates. SAGE Payment Processing makes it fast and easy to process credit and debit cards directly in SAGE Online, SAGE Mobile, and SAGE Web. If you have a SAGE Website, SAGE Payment Processing automatically integrates with your website to process payments in real-time. There are no monthly fees, no funding delays, no hardware needed, and no commitments.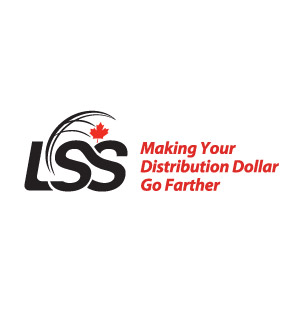 LSS
You can realize significant savings through Logistics Solutions & Services Inc. Using preferred carriers such as UPS for North American and international shipments, and Canpar for services within Canada by ground, PPPC members can benefit from 15-65% discounted rates depending on annual volume, discounted air and ocean freight services, no third party surcharges, third party sourcing and negotiation on warehousing and distribution as well as special discounts at Canadian UPS stores.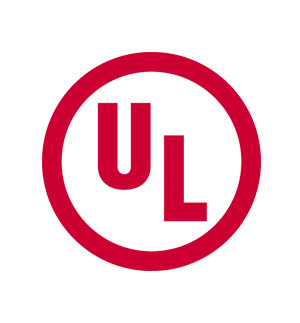 UL Verification Services
UL Verification Services, Inc. is an accredited, third-party laboratory and global quality assurance provider with more than 25 years of experience in the toy and premiums industry. As the Consumer Product Safety Commission (CPSC) continues to implement new regulations, UL will be an essential resource, offering product-testing services at preferred member rates. UL Consumer Products services include testing, auditing, certification and responsible sourcing.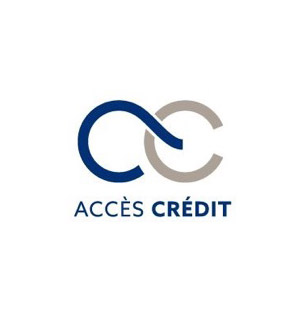 Access Credit
Accès Crédit is a Québec based, national credit and recovery company that can help you cut your losses by making wiser financial decisions.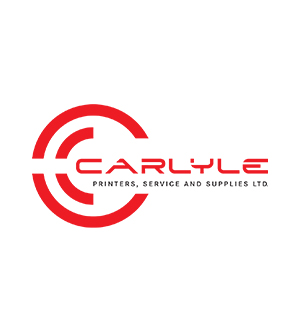 Carlyle Printers, Service & Supplies
Reduce your office budget by combining your purchasing power through the PPPC Member Program offered by Carlyle Printers, Service & Supplies. Take advantage of the following PPPC offers from Carlyle: 10% savings on desktop and workgroup printer hardware 10-25% savings on many office expenditures such as toner, labels, POS rolls and hardware! Building off the success of the PPPC Printer Supplies Program, we are expanding the program to reduce member costs on all printer hardware. Take advantage of this opportunity as a PPPC member to save on office supplies!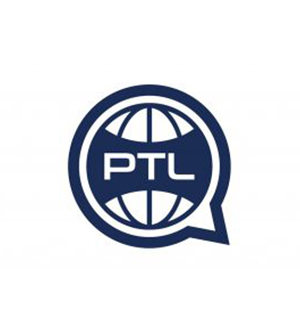 Pendleton Translations Limited
Pendleton Translations Limited (PTL) is a world-class translation and interpretation agency that has earned a reputation as an industry leader over the last 13 years. Our reputation and attention to detail gives our clients peace of mind knowing that all of their language needs are taken care of by experienced professionals.
Our services include:
Simultaneous Interpretation for meetings, events, conferences and conventions of all sizes in over 25 languages
Bilingual conference calls, webinars
Translation and proofreading of documents in over 50 languages
State-of-the-art interpretation equipment rentals
Pendleton Translations works with experts in a variety of fields, including health care, scientific, education, legal, technical, banking & business, commerce & finance, social justice and many other specialized fields. We carefully match our interpreters/translators and assignments and ensure that each of our projects is managed by a team member to oversee the fine details and ensure prompt, friendly service. This year, we are thrilled to partner with PPPC and help them break language barriers. As a member of PPPC you will receive exclusive rates on all your translation needs and special bundled packages when you use equipment and interpretation services.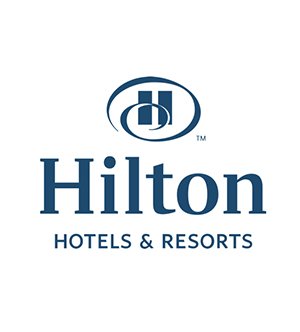 Hilton Hotels & Resorts
Take advantage of this PPPC membership benefit: 10% savings at Hilton hotels across the country. You can unlock discounted Promotional Product Association of Canada member travel rates at over 4,300 hotels across Hilton's global brands. These rates are available for your personal and leisure travel. When the time feels right to travel again, don't forget to utilize your PPPC membership benefits!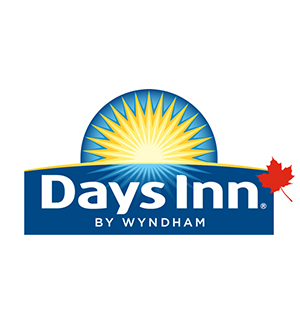 Days Inn
When the time feels right for you to travel again, take advantage of this PPPC membership benefit: up to 15% savings at Days Inns across the country! Follow the instructions and use the corporate code in the attached flyer to secure your savings. This offer does not expire as long as you are a PPPC member. Better yet, you're able to collect Wyndham Reward Points on these bookings.
---
Become a PPPC Member because there is strength in numbers and good relationships.